The Aso region located in the eastern part of Kumamoto Prefecture composes most of the "Aso-Kuju National Park". The scenery including a magnificent active volcano and huge caldera and widespread grassland attracts many tourists from various countries.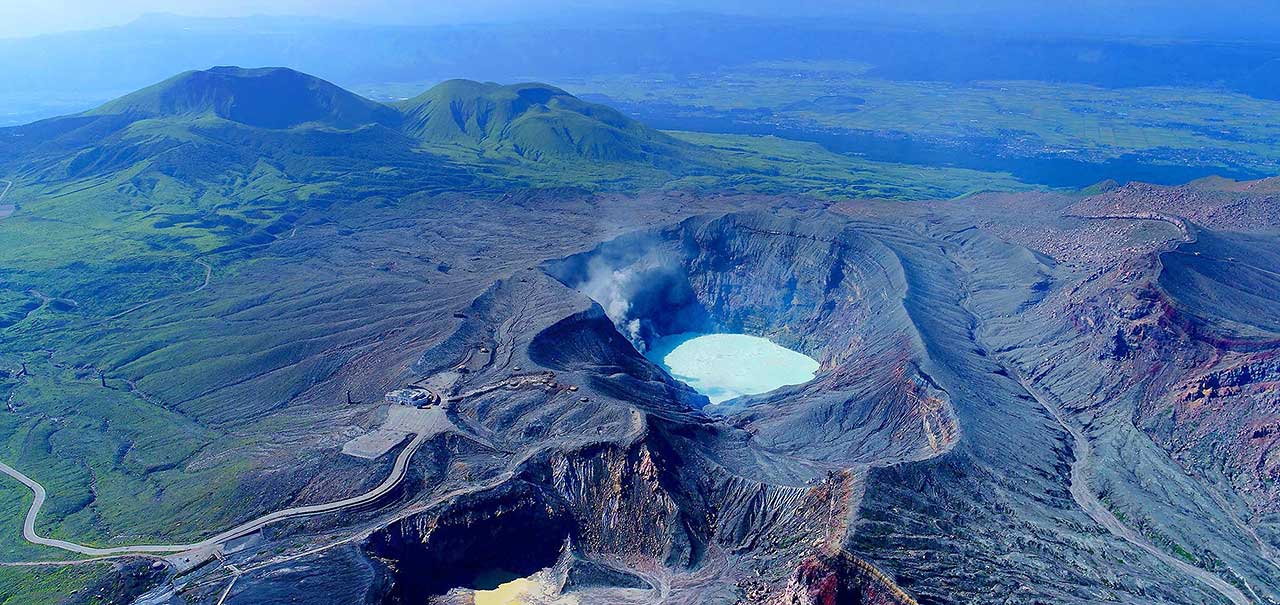 Unique Situation with volcano
Mount Aso is the active volcano symbolizes Kumamoto Prefecture as "Fire Country". And Aso Caldera formed as a result of ancient volcanic eruption is one of the largest in the world. Inside of it, people have received the volcanic blessings like good quality hot springs and a large amount of clear water. The unique situation people can live in caldera is the reason Aso Geopark is approved as UNESCO Global Geopark, and also develops its culture and history that make you enjoy.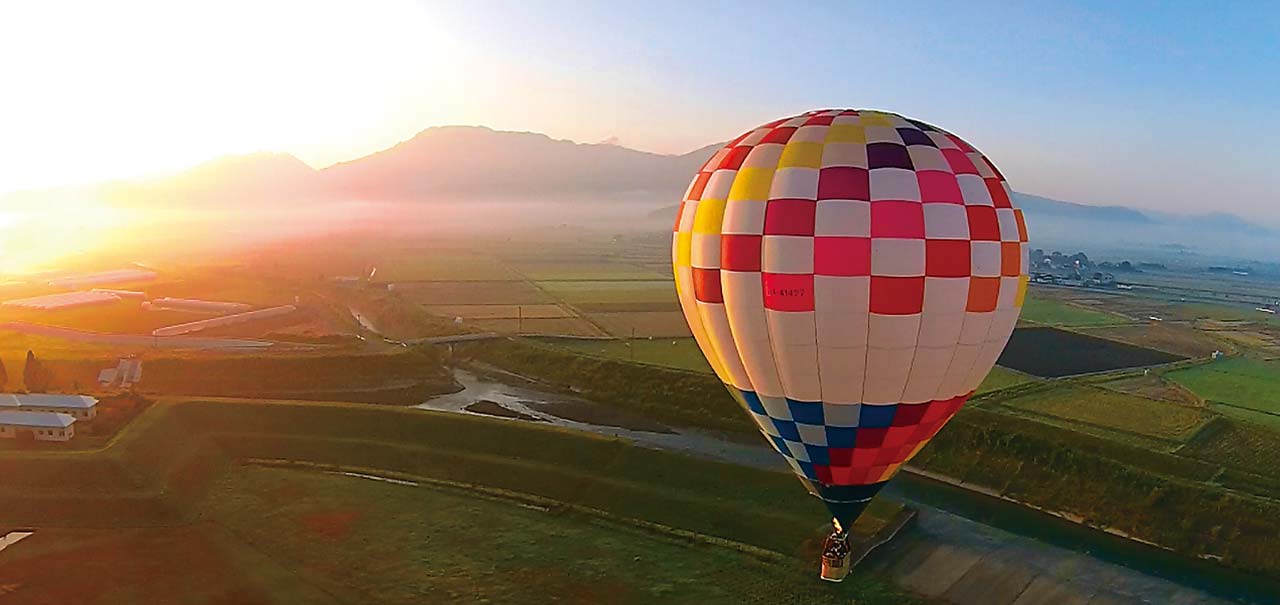 We have many attractions and facilities
If you fly with a paraglider or a hot-air balloon, you get a panoramic view above the magnificent scenery of Aso Caldera. You can also get a horse riding tour at ranches on the grassland. Please find your favorite experience unique to Aso.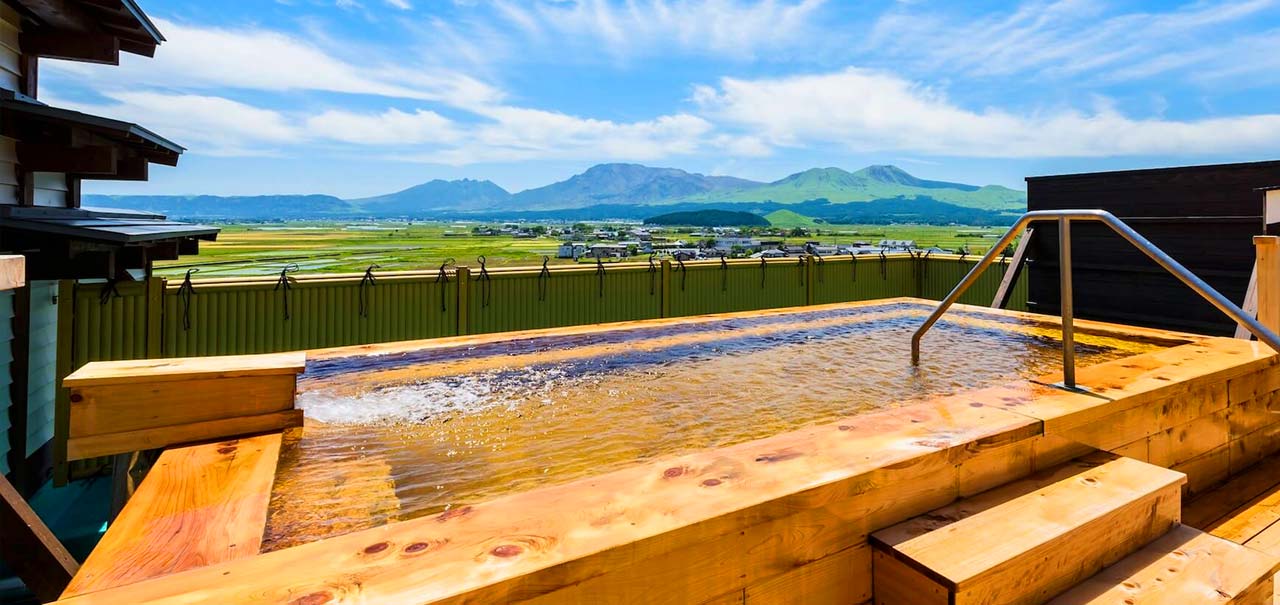 Good Quality Onsens are Volcanic Blessing
Aso-City is known as a resort with an abundant supply of Onsen(hot spring), and the most famous place is "Uchinomaki Onsen". There, you can stay at a traditional "Onsen Ryokan" or a hotel with the Onsen, and also have opportunity to go to facilities called "Machiyu" (small public Onsen) that is familiar to the locals. More than 20 accommodations and 6 facilities to enjoy the Onsen are bellow.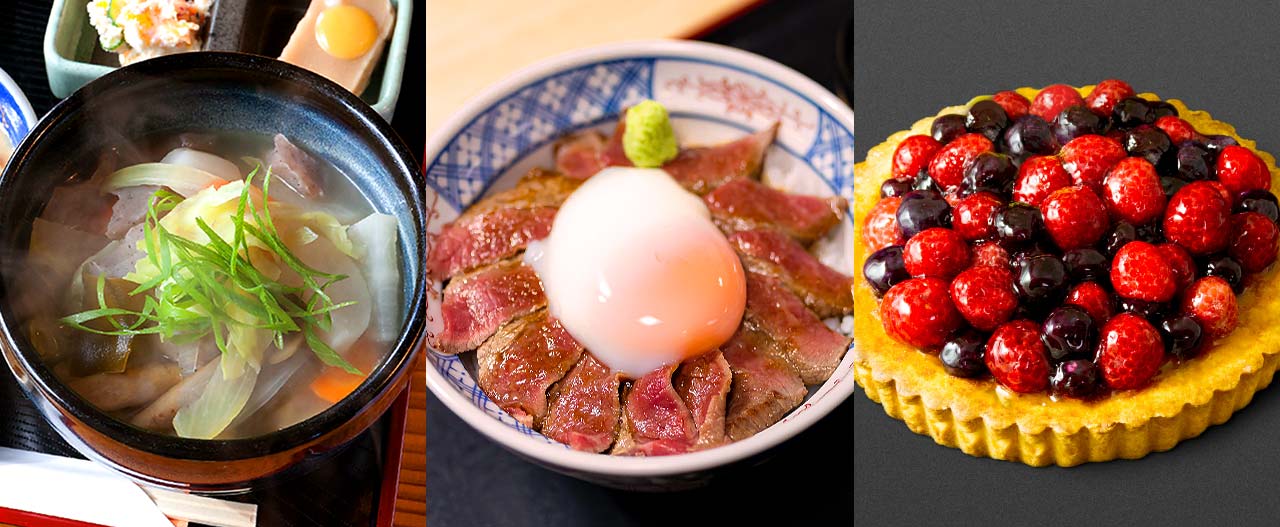 Gourmet Ways to Enjoy Aso
Thanks to Aso's great nature, there are many fresh ingredients we recommend. The most popular food "Akashi" (a kind of Wagyu Beef) is served as a variety of dishes like "Akaushi Don" and "Akaushi Steak". To eat "Takanameshi" or "Dagojiru" is the best way to enjoy Aso's local cuisine. In Aso, you can easily find the gourmet experiences at the restaurants or cafes or sweet shops.
Tour plan is mainly to see the unique landscapes of Aso, and including opportunities to have Akaushi meals and to be healed by Onsen.

Tour plan is mainly to get unique activities in nature. You can spend a special time on the sky or on the back of a horse walking in the meadow.

Tour plan is to have a good time with family, including a historical spot and theme parks and Onsen for family.